SwissWinds – Energy of tomorrow
SwissWinds: A to Z wind farm development
Renewable energies are the future, and among them, wind energy plays a central role. SwissWinds was founded in 2007 as a spin-off of the St. Gall University and quickly became leader in wind farm development in Switzerland. With a small, but innovative and multi-disciplinary team, SwissWinds has made itself the reference for wind farm development and construction in complex terrain. In 2016, Swisswinds built the highest wind farm in Europe.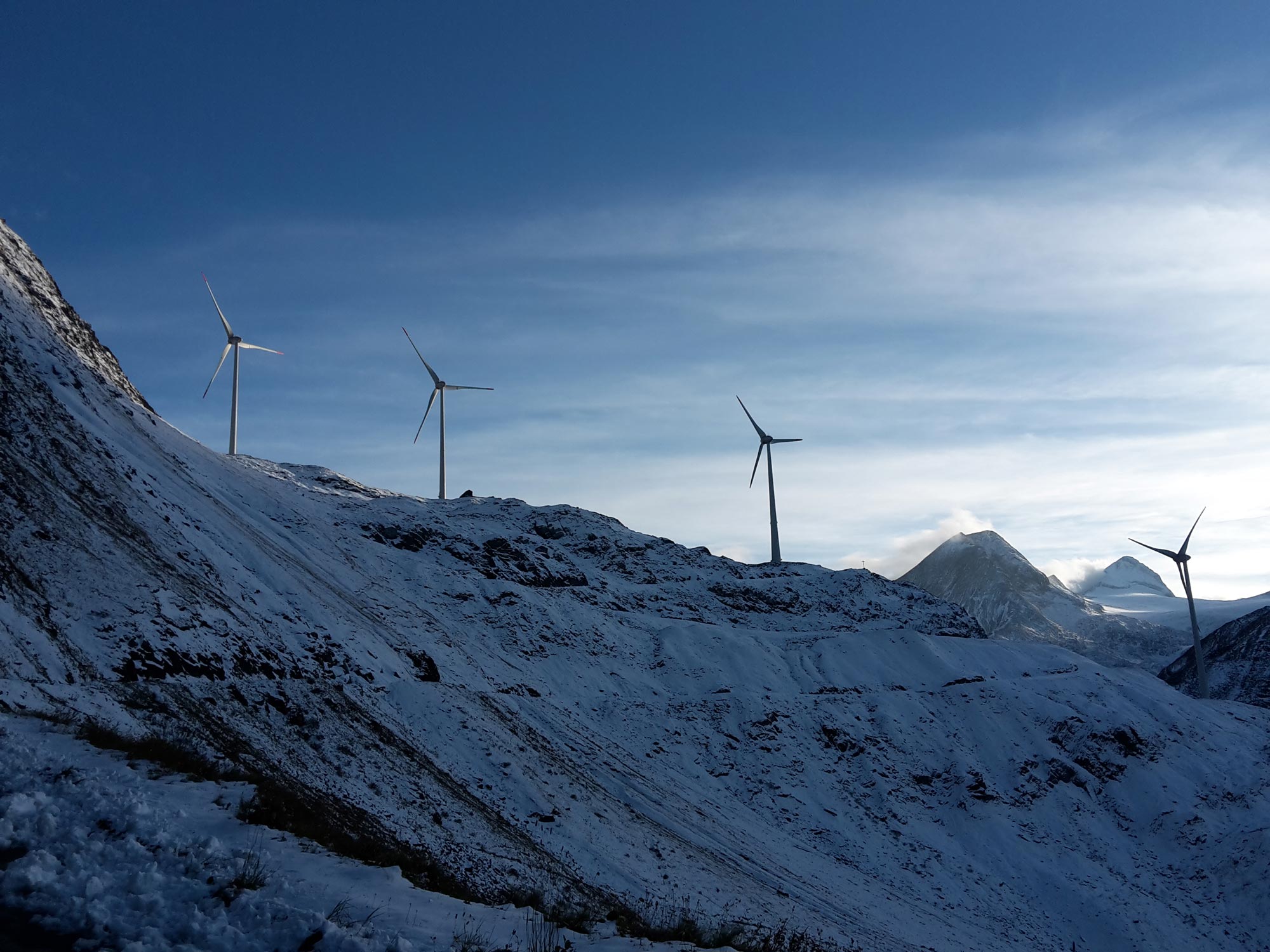 A company for each task
SwissWinds Development GmbH, SwissWinds Services GmbH and SwissEnergy Solutions GmbH are three independent companies that complement each other. Swisswinds Development plans and develops wind farms from A to Z, SwissWinds Services takes care of wind farm maintenance and production optimization for the whole lifetime of the wind farm. SwissEnergy Solutions develops renewable energy projects outside of Switzerland.
SwissWinds Development GmbH
SwissWinds Development GmbH plans and builds wind farms. Our competencies cover all aspects of the wind farm development process, from on-site wind measurements to fine-tuning of operational parameters.
SwissWinds Services GmbH
SwissWinds Services GmbH takes care of the maintenance of wind farms, plans preventive actions and reacts quickly to urgent requests. All of that for our wind farms as well as for third party plants.
SwissEnergy Solutions GmbH
SwissEnergy Solutions GmbH is the sister company. She combines the know-how with in-depth regional knowledge for renewable energy project development on the African continent (solar, biomass, wind, and grid). The company headquarters are in Cape Town, South-Africa.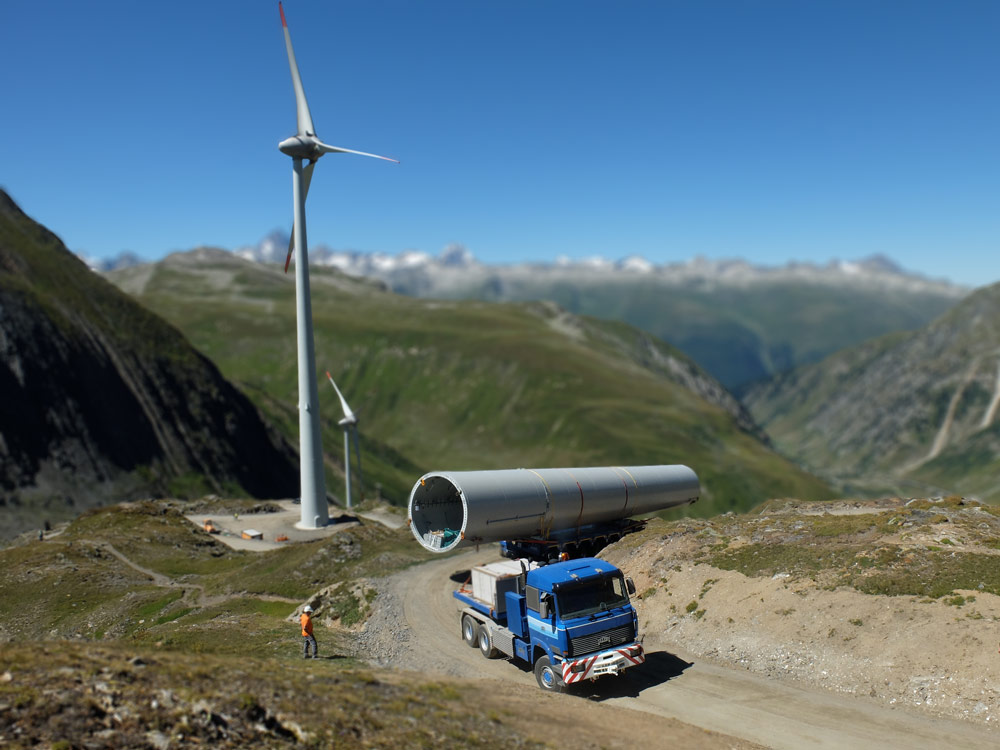 Swisswinds Development GmbH
We like complex environments. SwissWinds Developments is specialized in wind farm development and its related services in complex terrain and difficult to reach sites.
Logistics and transport
SwissWinds Development and its unique network of partner companies can organize special transport services to the most complex sites.
Engineering
We offer all services required to develop a new wind farm from scratch: Wind measurement on towers or with LIDAR, CFD wind simulation, meteorological and climatical studies, impact assessment studies, transport feasability studies, electrical engineering, low-medium-high voltage grid integration, geological surveys etc.
Contact us it only takes a minute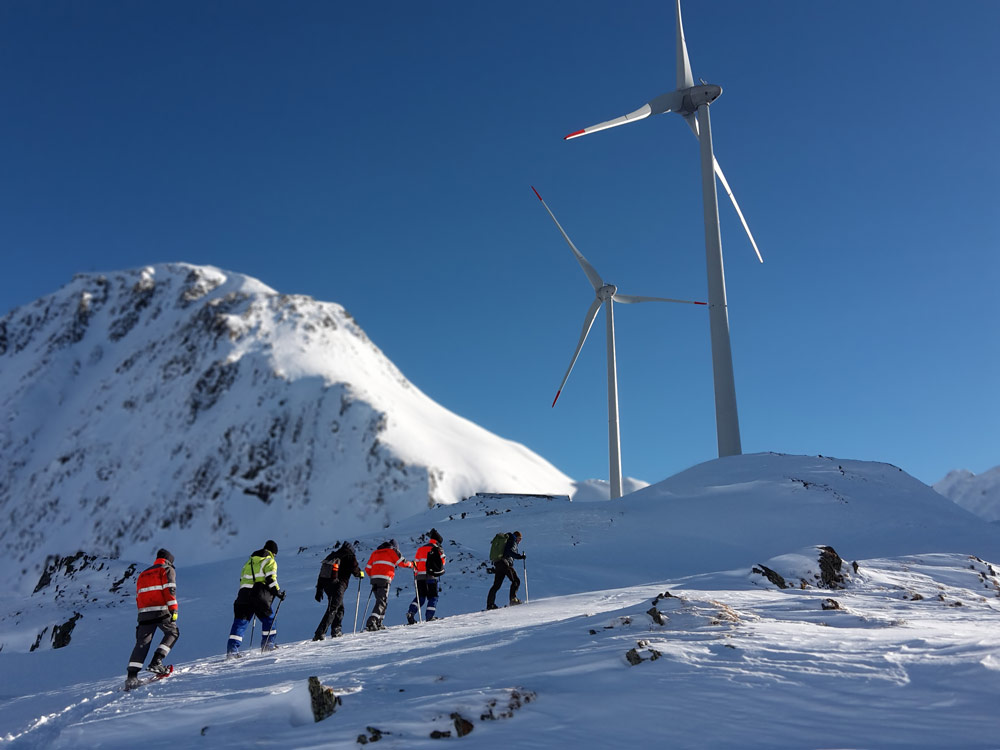 SwissWinds Services GmbH
SwissWinds Services is specialized in the exploitation of wind farms in hard to reach, remote places. Hand in hand with the turbine manufacturer, we guarantee the best availability, even in the most remote areas.
Contact us
We are based in Switzerland and South-Africa
but work internationally
Switzerland
SwissWinds Development GmbH
Rue du Grand Pont 8, CP 155
1971 Grimisuat
Switzerland
office@swisswinds.com
+41 27 398 11 11
Switzerland
SwissWinds Services GmbH
Rue du Grand Pont 8, CP 155
1971 Grimisuat
Switzerland
office@swisswinds.com
+41 27 398 11 11
South Africa
SwissEnergy Solutions (Pty) Ltd
115 Runciman Drive
7975 Simon's Town
South Africa
office@swissenergy-solutions.com